**This first part is a modest exaggeration for purposes of the explicit language driving the story, but it's based in mostly truth from my past ex…**
On principle, I didn't want to have sex with someone I didn't "love." That's just what's been instilled in me. And as much as that pained me in ways and frustrated my ex, it was still hot to see how worked up I could get him before we drew the line. One night, we were making out on the couch when I sat up and mounted him, straddling him like a stripper performing a lap dance.
"Baby," I purred, grinding myself against the tent in my pants. "Do you like my body?"
"Yes," he moaned softly. "Dear god, yes."
"Tell me," I said, sliding my top over my head, revealing a black lace push-up bra that thrust my huge, oversized breasts in his face. "Tell me what you want to do with me."
"Everything," he mumbled. "I want to do everything with you."
"Be more specific," I pouted, leaning forward so that his face was nestled between the pillowy mounds of my cleavage. "I want to hear you say it."
"Jamie…" he sighed. His breathing was heavy and ragged.
"Do you…. want to suck my tits?"
I reached behind my back and unclasped my bra.
"Oh god, Jamie…"
I slipped my bra off my arms, letting my bare breasts fall naked against his face.
"Jesus – oh, Christ…"
"You can, baby." I whispered in his ear. "You can cum on my tits."
I kissed him softly, my mouth stifling the words before they could leave his lips. Then, as I broke off the kiss, I began to grind myself harder against the tent in his pants.
"John," I said, looking him in the eyes as I rubbed against him, "If you take out your cock right now, I'll let you cum on my face…"
"Wait, Jamie! Wait!" Finally, he pushed me off his lap, tossing me onto the couch beside him.
"Boooooo" I said, laughing off my frustration with an air of playfulness.
"That's enough now," he said, gritting his teeth and standing up. "I like you, but if we aren't going to have sex, then I don't want to even do all the other stuff."
My playful teasing frustration turned to a frustrated anger. Just because we couldn't have sex didn't mean I wasn't willing to do other things. I loved giving my ex blowjobs. I told him I would even let him play Xbox with his friends online while I would suck him off on the couch. I loved feeling him get hard in my mouth, feeling him involuntarily pulse and thrust into me, letting him fall out of my mouth and slap me in the face, I loved tasting him, I loved him exploding inside me. He knew I loved it. But he couldn't enjoy it apparently, because it wasn't penetrative sex.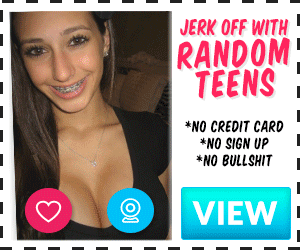 "Out," he said, half chuckled and half with genuine frustration with me. "I need you out."
**I am looking to roleplay/chat with a partner who finds me after this situation leaving my ex's apartment. I am dejected, I am alone, I am a bit resentful, and I am still horny. I want you to take some creative liberties based on your reality and your experience, but I will give you some flavor for an example of what turns me on, whether that leads to chatting or more roleplay, I defer to you…**
"I can't…" I mewed, desperation sneaking into my voice. "I have a boyfriend…"
At this moment, I realized that the situation had gotten completely out of hand. I had a few conversations with this stranger online, we bonded over our love of ramen, we grabbed tea at a local spot in the city, and now here we were in his studio apartment on the east side. I was mad at John, but I didn't realize things were going to spiral with this random stranger so quickly.
"Show me that body you've been parading around," you grunted.
I took off my top in quiet resignation, unsure what to do in this moment. Your eyes vibrantly feasting up and down my body, the honey golden flesh deliciously framed by my push-up bra and tiny g-string thong I'd been trying to shield from view.
"Fuck, you've got some big tits for an Asian girl, don't you?" you crowed triumphantly.
My eyes fell and I nodded my head slowly in defeat.
"I want you to hear you speak," you sneered. "Talk to me like I'm John."
"Do you — do you like my big tits?" I whispered, unable to look at you as I forced myself to find the words. I was mad at John, but this was a blatant betrayal.
"Fuck yes, I do," you smiled. "Now show them to me."
At this point, my strategy had to change. I knew I had to give you something to satisfy your hunger. Your appetite was clear. And I mean, I *was* horny. John had just rejected me. John was taking me for granted. At least you seemed to appreciate me. You were so sweet in all those late-night chats we had. You comforted me when John was crass or mean.
I reached behind my back, unclasping my bra, and letting it fall to the bed, my huge tits spilling out before your eyes.
"Jesus," you whistled. "You really are that Asian girl with the huge tits, aren't you?"
"I'm small and tiny like an Asian girl everywhere else but my tits," I quipped back, trying to play the role. "Maybe these boobs came from all that Costco milk," I joked.
"Play with them," you grunted. "Play with those tits for me."
"Like this?" I said, raising my head to meet your gaze. I began to squeeze my big, soft tits, pinching my nipples to make them hard. "Is that what you want?"
"I want to fuck your mouth," you said. A sense of urgency climbing in your voice.
I needed to fill my mouth. It's an oral addiction. An obsession.
Resting my arms against your pelvis, I opened my mouth and wrapped my full, pouty lips around the head of your cock.
"Oh fuck," you moaned. "Oh my god, oh fuck…"
I began to swirl my tongue around the tip of your cock, the warm, wet seal beginning to slide down your shaft as I welcomed your cock deeper into my mouth.
"Jesus. You really are the hottest fucking slut I've ever seen. I can't believe I get to play with these giant tits. You extended out your left hand, grabbing a greedy handful of my big, soft tits. Your right hand cradling my face. It made me wet how brazen you were with my body. Like an object.
I bobbed up and down on your cock, taking you a little deeper each time. By the time I had almost taken you entirely into my mouth, I could taste the thin, viscous precum spilling onto my tongue.
"I belong to you tonight," I breathed, letting the words hang heavy on my lips so you could revel in my submission. "Tonight, you get me over John."
You pulled me up higher onto my knees for you. You propped me up.
"You want these tits?" I asked coyly, tracing my manicured fingers alongside the underside of my breasts. I rolled my nipples between my fingers, pinching them lightly until they hardened into lurid little diamonds. "Tell me. Why do all you guys want to fuck my tits so badly?"
You pushed me lightly and I collapsed backwards onto the bed.
"Because most Asian girls don't have big enough tits to fuck," you said, climbing on top of me and straddling my stomach. "But yours are just built to be wrapped around a cock, aren't they?"
"I think this is the baddest thing I've ever done…" I mewed as you positioned your cock between them.
With your cock still slick from my saliva, I pulled my fingers out from inside my thong and brought them to my tits, smearing the fresh juices from my cum-drenched pussy in between my breasts, creating a wet, slippery canal for you to enjoy. I pushed my tits together, envelope your cock between my 36K breasts.
"Jesus fucking Christ," you muttered, beginning to rock back and forth against my chest and plunging into the tight, soft channel I made for you. "Your fucking tits are… Jesus…."
I pinned my chin to my chest and parted my lips for you. With each stroke, your throbbing cock was pressing against my soft, wet lips at the apex of every stroke. That was the moment for me.
"Tell me how big those tits are, Jamie…" you said, exasperated.
"36K," I said, my doe eyes looking up at you. "And you tell me how much you love them."
"I love your big tits, Jamie. I love how big they are on your tiny little Asian body."
"Cum for me. Cum on my fat tits," I begged.
You grunted, then groaned, then roared. I moaned with you. Moments later, you started spurting. Rope after rope, you spattered across my sweaty, heaving chest.
"I can't believe this all started online," you remarked, rolling off me and onto your back on the bed.
**xoxo**
**Jamie**